Walk over Hengistbury Head
Christchurch, Dorset, United Kingdom (UK)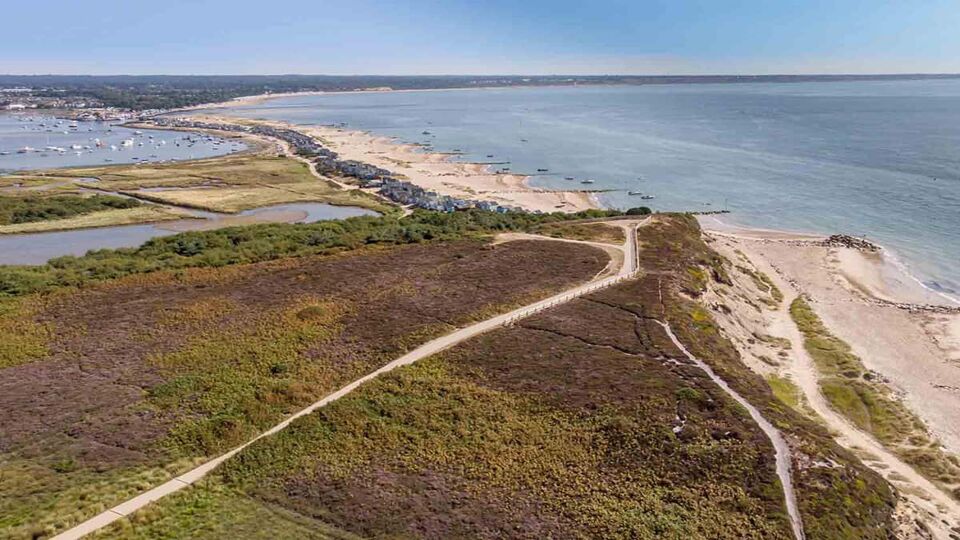 Last updated: 24 June, 2023
This charismatic and interesting old headland, straddling Christchurch harbour, offers up one of the best short walks in southern England. The 2-mile footpath takes you up onto the headland through wildlife-filled heathland before descending to the Beach Café on the golden sands of Mudeford Spit.
To get home from there you can walk back along the beach beneath the headland, along a tarmac road that runs alongside the harbour, or alternatively hop on the 'Noddy Train'.
The views are gasp-worthy – across to the Isle of Wight on one side, and over Christchurch Harbour on the other – and the salty sea breeze as refreshing and invigorating in winter as in summer.
Wildlife spotting
The Hengistbury Head Nature Reserve is a site of Special Scientific Interest and internationally protected as a Special Area of Conservation. There's an unusually diverse variety of habitats here, with more than 500 plant, 300 bird, and 700 moth species recorded. Look out for the endangered natterjack toad, and Dartford and Cetti's warblers.
Price: Free
Minimum age: Any
Age suitable: 4+
When: All year around
Duration: 2 hours
Getting there & doing it
The path is well-marked and logistically easy with plenty of (paid) parking. Start at the Hiker Café (use the car park off Broadway), and walk to the Beach Café on Mudeford Spit. Alternatively, do the walk in reverse by parking at Mudeford Quay and catching the ferry across to the Beach House Café.
The toy-like Noddy Train links the two starting points, a real treat for kids (and tired walkers who only want to walk one way). The Beach House on Mudeford does good food and coffee – you can sit out on the beach and have breakfast; the Hiker Café at the Broadway car park also offers food and coffee, but the quality is not as good.
When to do it
It's a superb walk all year round. Spring has butterflies and spring flowers; autumn sees the heathland explode with colour. Winter is invigorating, though avoid rainy and windy days – it's very exposed on the top of the headland.
Destination guides including or relevant to this experience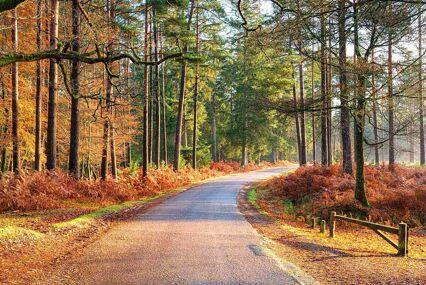 A magical, highly accessible region of ancient woodland, open heathland and postcard-perfect traditional English villages.