Destination guide for Paris
Paris, Ile-de-France, France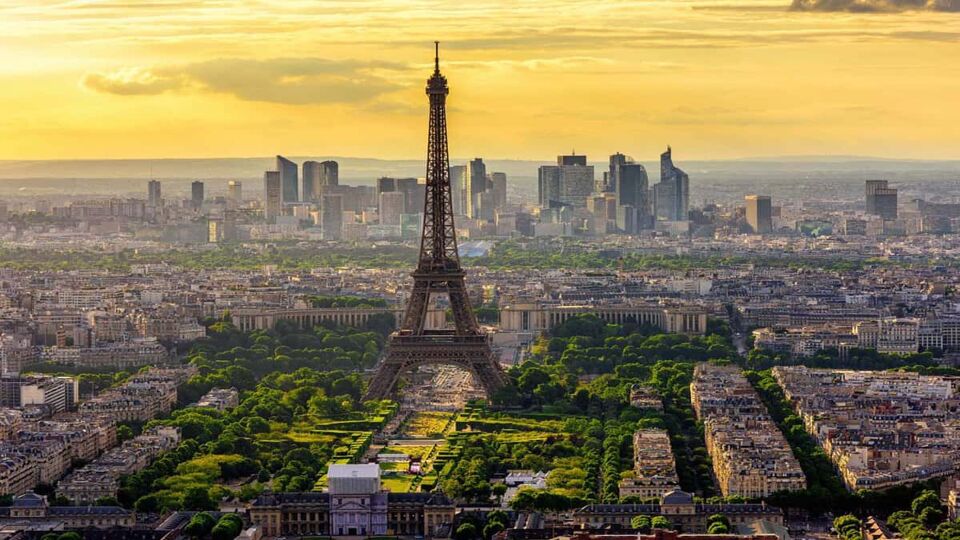 Last updated: 30 May, 2023
Paris is, quite simply, one of the world's great capital cities. It's famed for its harmonious golden stone architecture, its majestic monuments, its world-class museums and art galleries, and its intellectual pedigree as the home of the Enlightenment. More than anything, though, Paris embodies a unique lifestyle.  
Glamorous and seductive, this is a dynamic, lived-in city whose inhabitants have perfected the French art de vivre – it's a flaneur's paradise, a place to enjoy strolling around the streets, window shopping, absorbing market banter, eating at bistros and people-watching on café terraces. 
Orientation
Paris is neatly contained within the peripherique (ring road), divided into 20 arrondissements that spiral out from the Louvre (1st). Each has its own distinct character, from the wealthy, traditional 7th, to the poorer, multicultural 19th.  
The city is also often divided into more nebulous villages, including the Right Bank areas of straight-laced Palais-Royal, gay-friendly Marais and villagey Montmartre, and the Left Bank areas of the intellectual Latin Quarter, literary St-Germain-des-Prés and aristocratic Faubourg St-Germain. 
When to go
The cultural season runs from September to June. In July and August, many Parisians go on holiday and the city slows down, so you may find many of the best restaurants and shops are closed. September sees a burst of energy with major exhibitions and fashion shows.  
Christmas has a lively buzz, with many places staying open during the festivities. May and June are ideal for making the most of the outdoor café terraces. 
Getting there and away
The main Paris Charles-de-Gaulle airport, 27km north of the city, is served by RER trains to central Paris, which take about 45 minutes (generally quicker than a taxi); there are also buses to Opéra and minibus hotel shuttle services.  
The smaller Paris Orly airport is easily reached by Orlybus from place Denfert-Rochereau, and taxis are a feasible option as it's just 14km south of the city. Eurostar trains from London arrive at Gare du Nord. 
Getting around
Paris has an efficient, comprehensive public transport system of buses, metro and RER trains. Taxis are also reasonably priced, but can be hard to find. It's also an excellent city to explore on foot as many of the major sights are within walking distance of each other. 
Vélib is a highly successful municipal bike hire scheme with docking stations all over the city. However, traffic can be scary despite a growing number of bike lanes. 
Where to stay
Try and stay in the centre if you can – you'll be able to make the most of the city's unique ambience and heritage, and walk to the major sights. St-Germain-des-Prés, the Latin Quarter, the Louvre and the Marais are all good central choices, combining historic character with ample shopping and eating opportunities.  
The Opéra and Champs-Elysées districts have plenty of hotels too, but are more business-oriented and therefore quieter at weekends. In the north of the city, villagey Montmartre is wonderfully picturesque but a long way from the major museums and galleries. 
Where to eat or drink
Unsurprisingly, many of the fanciest haute cuisine restaurants are near the Champs-Elysées. The new generation of neo-bistros, where many locals actually eat, are scattered all across town, although you'll find hotspots in the 7th and 11th arrondissements.
Where to shop
Paris lives up to its reputation as the world's fashion capital with a mind-boggling choice, from the legendary haute couture names on avenue Montaigne producing handcrafted clothes for the happy few, to one-off atelier boutiques, mass chains and rising young labels.  
Prime fashion districts include rue St-Honoré, the northern Marais and St-Germain-des-Prés, with a concentration of fabulous shoe shops on rue de Grenelle. If it's antiques and designer furniture you're after, head to Faubourg-St-Germain.