Swim with manatees on the Mayan Riviera
Xcalak, Quintana Roo, Mexico
|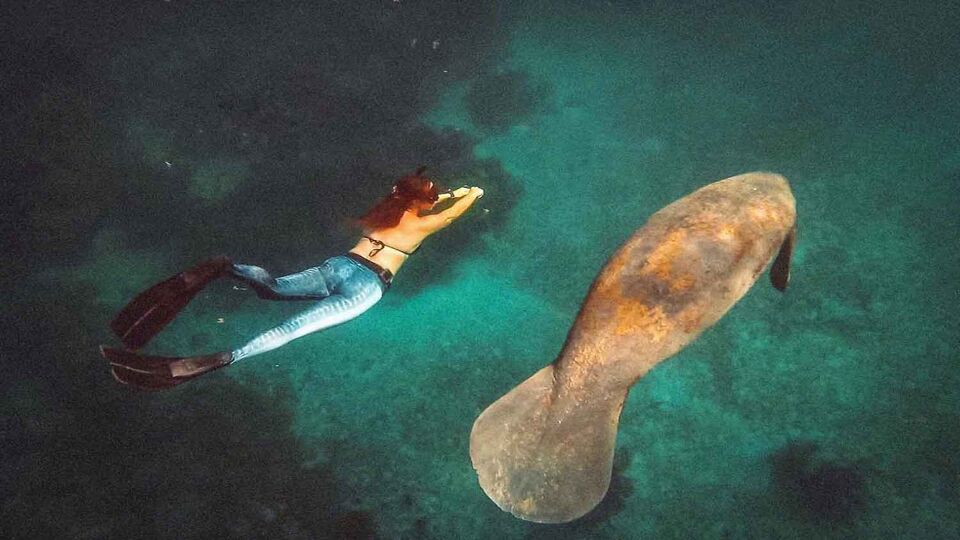 Last updated: 24 June, 2023
Swimming with captive manatees (which you can do in Xel-Ha) doesn't have the same magic as encountering these gentle animals in their natural habitat – which is possible on the Mayan Riviera. The region has one of the largest populations of wild West Indian manatees in the world; grazing on eel grass in the sand flats of the Banco Chinchorro and the shallow waters of Chetumal Bay. Both locations are protected marine sanctuaries.
To see manatees, you'll need to travel to the little town of Xcalak in the far south, where tour companies offer trips. Along the way you will almost certainly see turtles, dolphins, huge schools of tarpon and some of the best-preserved coral reefs on the Mayan Riviera.
Price from: £40
Minimum age: Any
Age suitable: 10+
When: All year around
Duration: Full day
Getting there & doing it
Dive and snorkel trips to see manatees leave from Xcalak, a Mayan village surrounded by narrow beaches, about 5 hours' drive south of Tulum near the Belizean border.
Companies like XTC offer day trips to Chetumal Bay from here and multi-day trips to the Banco Chinchorro atoll (which also include swims with American crocodiles). Both locations have healthy populations of manatees, and while sightings are never guaranteed, chances are high.
When to do it
The manatees are present in the lagoon all year-round, so you can see them any time of year. Trips run daily. The weather in the Mayan Riviera is generally good all year round, and the water is always warm enough for swimming.
Who to go with: tour operators
1
Our writer's recommended tour operators to book with
XTC Dive Center
Xcalak, Quintana Roo, Mexico
Xcalak-based dive operator and specialist operator for crocodile-swimming trips in the Banco Chinchorro.
Destination guides including or relevant to this experience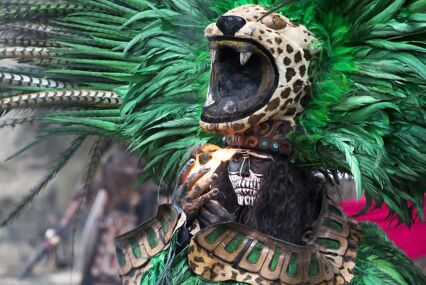 Talc-white beaches, reefs teeming with life, ruined temples in misty rainforests – the Riviera Maya offers a family or romantic beach holiday with a dash of Indian Jones adventure.