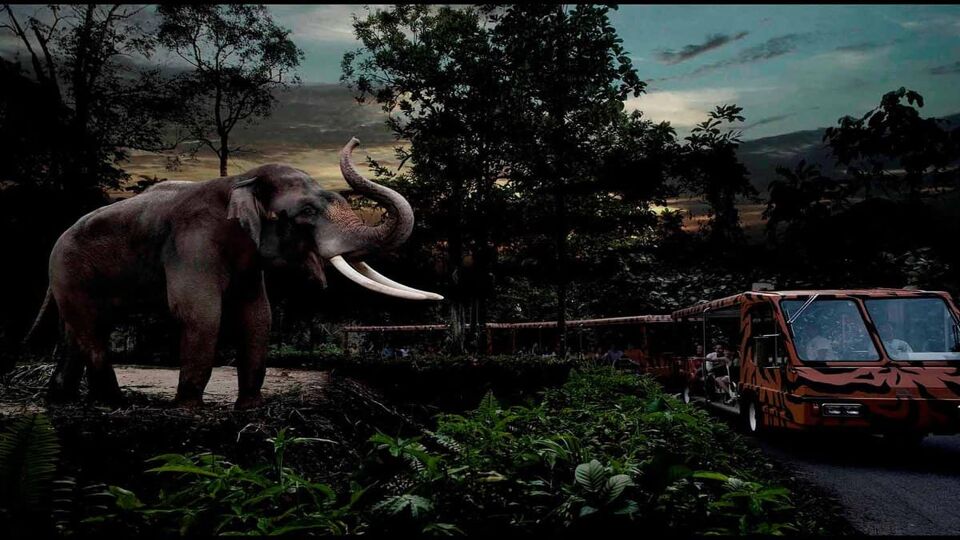 Photo Mandai Wildlife Group
Last updated: 26 June, 2023
Next door to the Singapore Zoo – in a separate park – is the unique Night Safari, the world's only zoo dedicated exclusively to nocturnal creatures.
Featuring over 2,500 rarely-seen nocturnal animals in seven naturalistic African and Asian habitat zones, it also adopts the zoo's philosophy of environmentally sensitive 'natural habitat' enclosures with no bars. Separated from visitors only by ditches and moats, the animals are a thrilling sight.
Don't miss
The 20-minute 'Creatures of the Night' show features a selection of nocturnal critters that you wouldn't otherwise ever see. Shows run in the amphitheatre at 7.30pm, 8.30pm, 9.30pm and 10.30pm. Get there 30 minutes early to get a good seat.
Price from: £35
Minimum age: Any
Age suitable: 4+
When: All year around
Getting there & doing it
There's no close MRT station, so take a taxi or buses 138, 926 and 927 stop nearby. There are self-guided walking trails through the seven zones, and a 40-minute tram ride through all of them. Trams run every 10 minutes from around 7pm-11pm.
On the first part of the trip sit on the right side of the tram for the best views; on the second leg, sit on the left.
For a more personal experience, book a Safari Adventure Tour in a private guided buggy. There's a standard tour (3 hours), a premium tour (4 hours) and even a gourmet version (3 hours); book at least five days ahead.
When to do it
Open all year round, seven days a week, from around 7pm-12am. VIP Safari Adventure Tours run daily.
Visit the zoo in the afternoon, then you are well-placed to head to the Night Safari afterwards. The zoo closes at 6pm; most people then get dinner at one of the on-site food outlets before Night Safari opens at 7pm. Go during the week if possible and avoid the crowds.