Boat tours on the Amazon River
Amazon, Multiple countries
|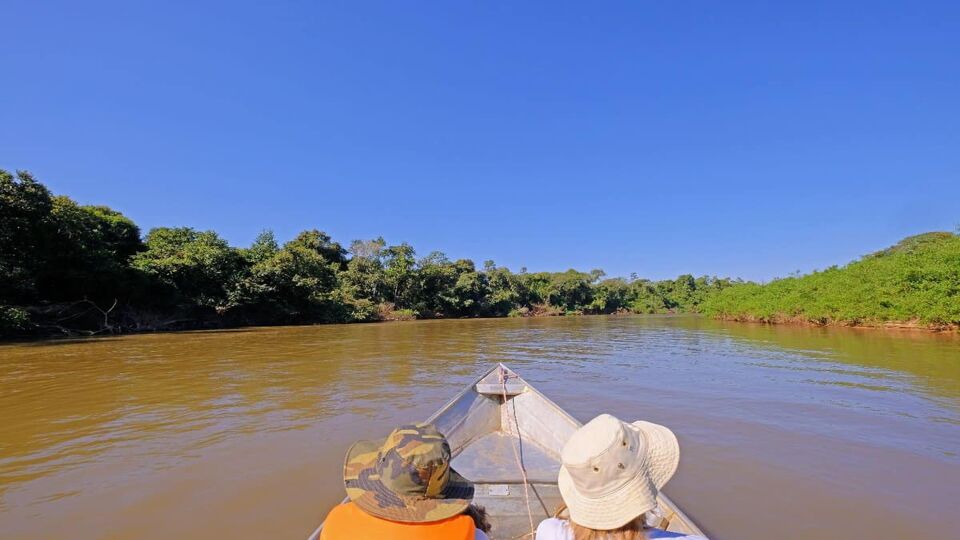 Last updated: 26 June, 2023
Taking a boat tour on the Amazon or one of its larger tributaries – either on a day trip in fast launches or an overnight cruise on a classic double-decker wooden Amazonian river boat – is an unforgettable experience.
There are spectacular landscapes around the Amazon itself, with the most beautiful landscapes where it meets the Rio Negro in Manaus and the black and coffee-coloured waters flow side by side without mixing for kilometres. There are breathtaking sunsets over the river, and the extraordinary sight of thousands of birds returning to the forest to roost.
Smaller launches offer far greater access to the wild than large boats and cruise boats – as they can navigate the igapo (tributaries) and varzea (flooded forest), the oxbow lakes and the igarape creeks.
For the best experience book a jungle lodge as far away as possible from an Amazonian town or city and take boat trips from there. Day trips leaving from large settlements like Manaus, Iquitos or Puerto Maldonado don't take visitors far enough into the forest to give a true sense of the wild.
Price from: £60
Minimum age: Any
Age suitable: 10+
When: All year around
Duration: 4-7 hours
Getting there & doing it
Tour operators in Manaus, Alter do Chão (near Santarem in Brazil) and Iquitos offer overnight or single day trips. Jungle lodges throughout the Amazon region run river trips as part of their itineraries. For smaller groups these are often bespoke.
If you're staying on the Amazon river itself – in Iquitos or Manaus, aim to spend as little time as possible on the river. The action is on the smaller tributaries. When the water is high be sure to ask for a trip that enters the flooded forest; and when the water is low, the oxbow lakes – where there's usually good bird wildlife watching; and to request a night boat ride to look for caiman. Standard trips will usually take in floating or stilted villages, and involve piranha fishing.
If you're taking an overnight boat trip (the best leave from Manaus, Iquitos and Alter do Chao), choose a classic wooden double-decker river boat; and make sure it's towing a launch for side trips.
The best boats for overnight trips are converted traditional Amazon double or triple-decker river boats, with plush wood cabins and plenty of deck space.
When to do it
Tours can be taken all year round – when the water is high or low. Climate changes little over the year and as rains are usually short and heavy, any month is good to visit.
Months with the most rain depend on geography more than time of year – so check the weather charts for your hub destination. Insect numbers vary according to river acidity and not season (as a rule, black and blue water rivers have few mosquitoes, coffee-coloured rivers will have plenty). The best time to see wildlife is early morning and late afternoon.
Our writer's recommended tour operators to book with
Amazon Gero
Manaus, Amazonas, Brazil
Tours, cruises and jungle stays on the Amazon and tributaries around Manaus.
Viverde
Manaus, Amazonas, Brazil
The best selection of cruises, almost all of them on traditional wooden boats, sailing out of Manaus.
Aqua Expeditions [Amazon]
Amazon, Peru
Specialists in offering intimate, small ship expeditions to distant parts of the world, featuring the highest standards of dining and accommodation. They operate two small, very high-end riverboats purpose-built for the Amazon, with expert guides and gourmet Peruvian food a feature. Min age 5.
Destination guides including or relevant to this experience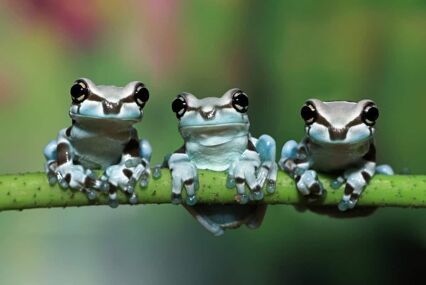 Earth's largest and most spectacular tropical wilderness is a landscape of huge waterfalls tumbling off table-top mountains, vast, coloured rivers, and fragrant cloud forests. All filled with astonishing, endemic wildlife.