Recommended place to stay:
The Huntsman of Brockenhurst
Last updated: 31 October, 2022
The Huntsman is a fantastic example of how to regenerate an old-fashioned pub; the revamped bar oozes an almost urban style, with metalwork booths and reclaimed parquet flooring.
The thirteen rooms – all different – keep to the contemporary vibe with statement mirrors, bold wallpapers and small hits of green – on the furnishings, in paintings, as plants – to maintain a subtle forest theme.
Loved by both locals and tourists, in summer, the garden is warmed by fire-pits in the evening, while diners tuck into pizzas, steaks and good veggie options.
The Huntsman is ideally situated on the outskirts of Brockenhurst, right in the heart of the Forest. The village is the forest's central hub – the perfect base to visit nearby attractions, or for exploring by bike, on horseback and on foot.
For those looking for a cosy, homely stay in the Forest, there's no better option.
Surrounding area
The Huntsman is located on the Lymington Road, one of the main routes through the forest, and flanked by unremarkable residential houses and a small row of shops.
The road does tend to get busy with traffic, but it's easy to walk from the door of the pub into the forest, which instantly transports you to a more peaceful, rural world.
Please note - we hope to one day have live prices for you, but for now, here are some useful links for you to compare prices...
Check pricing & availability on:
Key facilities
Airport transfers: Not available
Room facilities
Tea & coffee making facilities
Destination guides including or relevant to this place to stay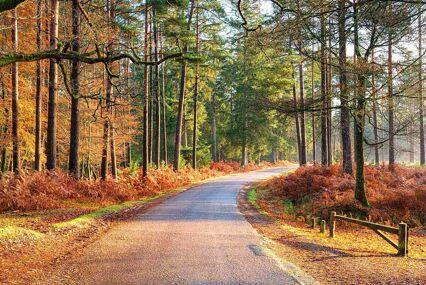 A magical, highly accessible region of ancient woodland, open heathland and postcard-perfect traditional English villages.