Recommended place to stay: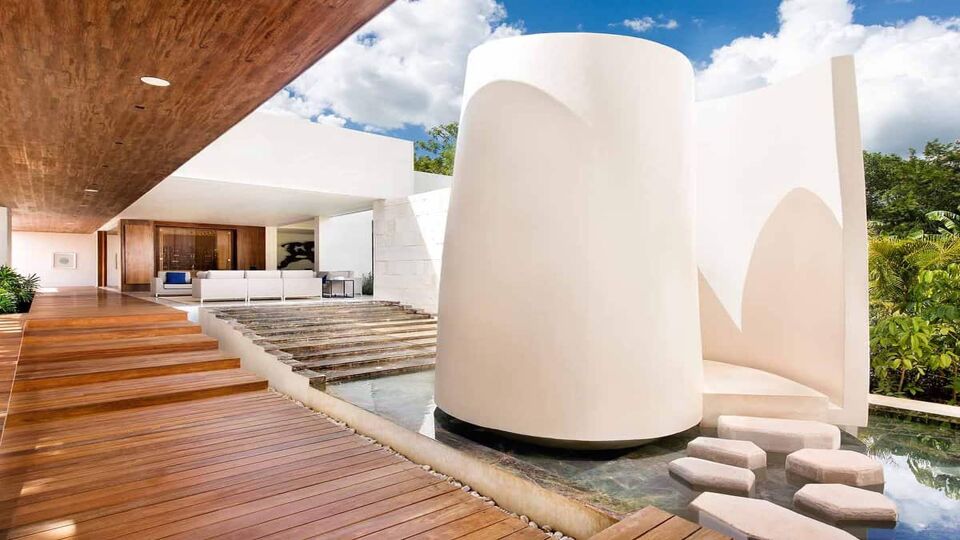 Last updated: 22 July, 2023
Thoughtfully fashioned from an abandoned 19th-century hacienda, this jungle-clad resort is set in 750 acres of rainforest dotted with crumbling arches and atmospheric outbuildings, adding gravitas to the modern Mexican groove.
The focus is wellness, but it takes many forms, from the elegant spa, with morning and evening yoga and meditation, and open-sided treatment rooms which makes the jungle feel part of the massage, to a round on the serenely-beautiful golf course and culinary classes in the hotel kitchen.
Chable's eco-conscious ethos makes it ideal for nature-loving romantics looking for soft adventure; jungle hikes paired with pampering therapies, tequila tastings and star-lit dinners set against the lush tropical backdrop.
It's also one of the few hotels to have its own cenote – a natural, semi-subterranean limestone pool that makes for a surreal swimming experience.
Don't miss
The Chable's wellness centre offers some enticing unique experiences – above and beyond your typical spa. Take a traditional temazcal here – an ancient purification ceremony that takes place in a special 'steam house' – that's designed to cause an intense physical, emotional and mental release.
Or opt for the 'Maya Ceremony', a 2.5-hour traditional, spiritually-restorative ceremony that connects participants with Yum Junab Ku'jo, the Giver of Measure and Movement of all existent things. The bespoke ceremony, based on your specific energy and spiritual needs, is carefully prepared and led by an X'Men (Mayan Priest). Details here.
Surrounding area
Submerged in the steamy jungle canopy, this is a tropical full stop, with a soundtrack by mother nature. With 750 acres, you can go a whole day without seeing another person. The surrounding area has more Mayan ruins than bars. Merida, about a 30-minute drive, has decent dining, museums and art galleries.
Please note - we hope to one day have live prices for you, but for now, here are some useful links for you to compare prices...
Check pricing & availability on:
Room facilities
Tea & coffee making facilities