Monastery of St. John [Hiking]
Patmos, Greek Islands, Greece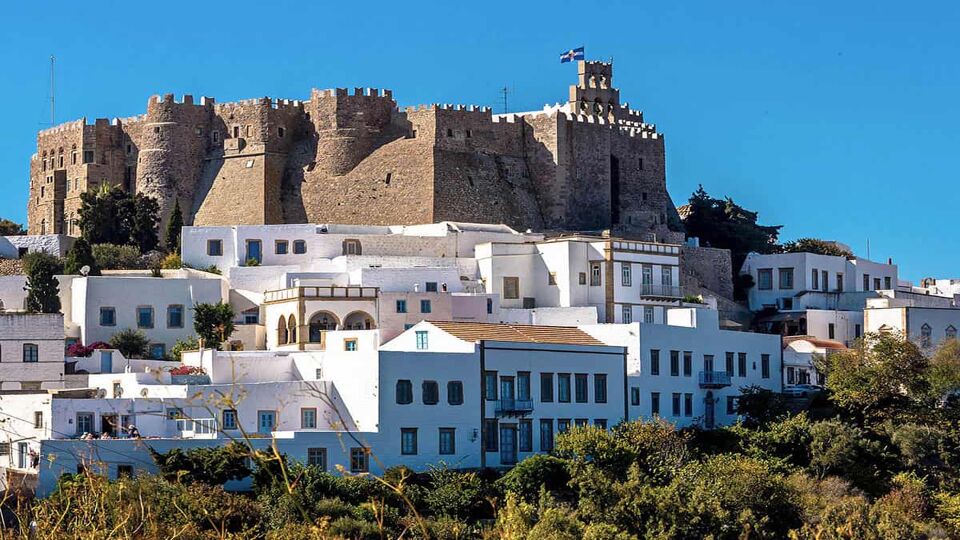 Last updated: 26 June, 2023
The majestic, mystical Monastery of St. John dominates Chora and the whole island. Built in 1088, the monastic complex is surrounded by buttresses and battlements, originally intended to protect the monks from pirate attacks.
As well as an extraordinary collection of icons (one allegedly by El Greco), the on-site museum brims with rare books, carvings, silverware and religious robes. It's both a place of worship and scholarship, with more than 2,000 manuscripts dating from the late fifth century.
The monastery contains no less than ten chapels (though most of them are off-limits to the public).
Don't miss
The incredibly ornate iconostasis in the main chapel or the 12th-century frescoes in the Chapel of the Virgin Mary.
Price: Free
Minimum age: Any
Age suitable: 18+
When: All year around
Getting there & doing it
To get to the monastery, follow the steep uphill road to the left after the kiosk near the bus station. You'll pass a few restaurants and gift shops. At the top of the hill, the stairs on your left lead to the entrance.
Dress code is demure – long skirts for women, trousers for men. Knees and shoulders must be covered.
You can also hike the dramatic 400-year-old footpath from Skala to the monastery. Stunning views across the archipelago to Samos and Ikaria are your reward.
When to do it
The monastery is open every morning until lunchtime, and afternoons on Tuesday, Thursday and Saturday.
Destination guides including or relevant to this experience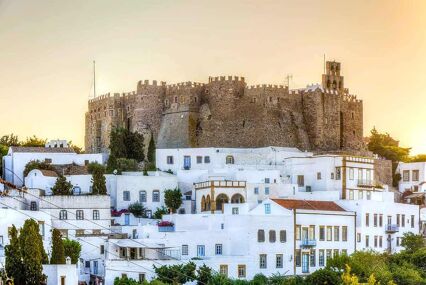 An unspoilt island of revelations, with mystical monasteries, isolated beaches, and a stunning medieval capital.