Hike the Annapurna Circuit
Besisahar, West Region, Nepal
|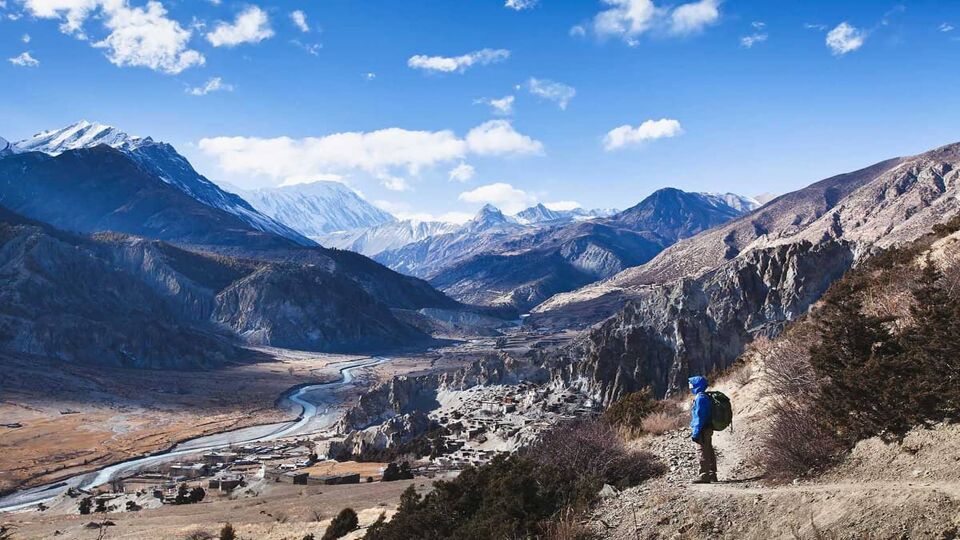 Last updated: 28 May, 2023
Nepal's most popular trek heads along high passes, river valleys and centuries-old mountain trails, with wonderful views of the snow-capped Himalayas. The complete circuit takes 18 days and reaches 5,416m at its highest point, Thorung La.
Villages along the way offer glimpses into the rural life of the beautiful Nepali people. With increasing road development in parts of the region, this is a 'go sooner rather than later' destination for mountain lovers.
While you're there
You can also take diversions off the main drag to see beautiful Tilicho Lake and avoid the new Jomsom road by taking a quiet track along the Kali Gandaki river.
Price from: £1,500
Minimum age: 18
Age suitable: 18+
When: All year around
Duration: 18 days
Getting there & doing it
Fly to Pokhara from Kathmandu and take the bus (about five hours) to Besisahar.
Tour operators offer packages for group or individual treks; local trekking agencies can arrange all your requirements in Nepal.
Surprisingly, this is one trek you can do independently – the route is mostly easy to follow if conditions are good. You must, however, take a government-registered guide or porter with you. Doing so gives you insider knowledge and the chance to meet the locals, which makes the experience. Basic accommodation en route is in small tea-houses. If you're trekking in a group or have porters, send someone on ahead to reserve beds.
On group treks, meals are cooked by your crew and are usually of a surprisingly high standard. Quality varies in teahouses, but dhal bhaat (vegetable curry) is a safe bet.
You can fly out from Jomsom, reducing the trek by five days, but you'll miss the lovely village of Marpha and Poon Hill, a great vantage point for views of the Himalayas.
When to do it
The best months to trek are October and November, when the air is fresh after the monsoons and the views are crystal-clear.
Avoid the monsoons (June to Sept). Although you can trek from December to February, Thorung La is sometimes impassable thanks to heavy snow and temperatures can be bitterly cold.