Abergavenny Food Festival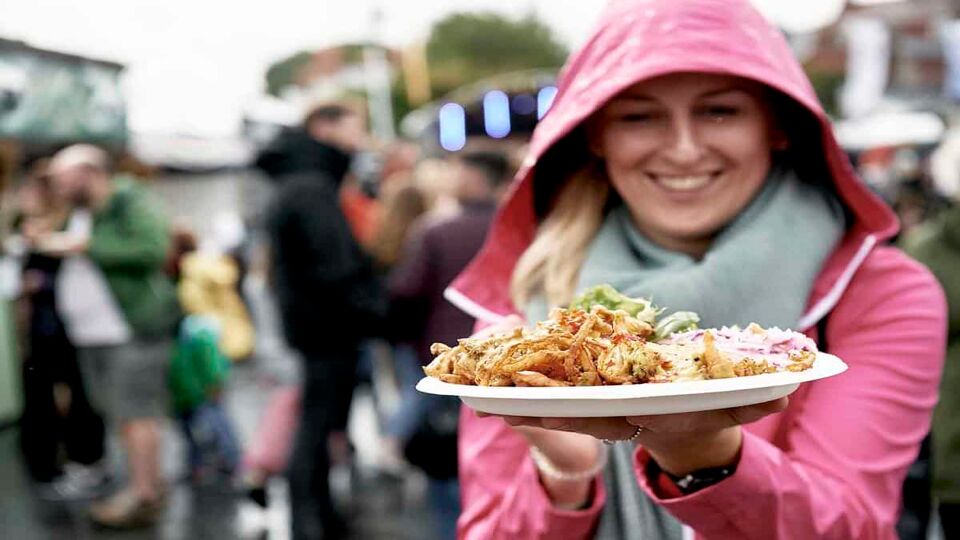 Last updated: 24 June, 2023
Started in 1999 by two local farmers, the Abergavenny Food Festival has gone on to become one of the biggest foodie events in the country, taking place on the third weekend of September.
The festival brings together local producers, farmers, chefs and writers to sell, cook, discuss, teach and generally celebrate the best of Welsh produce and culinary talent from the region and further afield.
Celebrity chefs give masterclasses and demonstrations, while over 200 stalls in six market venues offer visitors the chance to sample and buy everything from cheese to chocolate.
Price from: £10
Minimum age: Any
Age suitable: 8+
Frequency: annually
When: 3rd weekend Sept
Duration: 1 weekend
Getting there & doing it
Buy tickets and view the full line-up on the website from the 1st April. Advance booking only.
Abergavenny can get very busy when the festival is on. If you plan on staying a few days, book hotel rooms well in advance.
You can download the schedule of tempting offerings. Most chef demonstrations, talks are all accessible with a Stroller Ticket. Others are individually ticketed.
When to do it
The festival is held annually over the third weekend of September.