Destination guide for Val d'Isere
Val d'Isere, Auvergne-Rhone-Alpes, France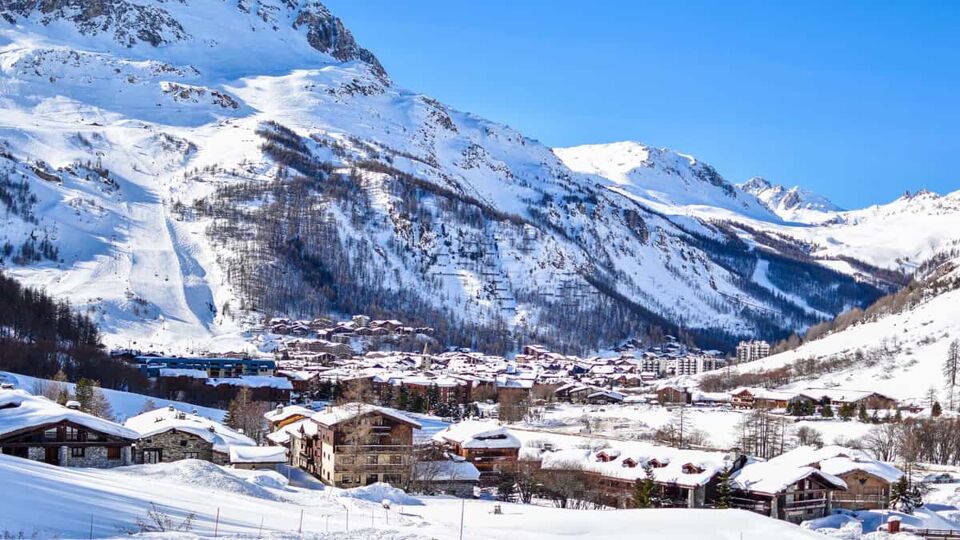 Last updated: 19 June, 2023
Many ski resorts have the prefix 'Val' – but Val d'Isère is the only one instantly identified by that single word, showing its pre-eminence as a mountain resort. The mere mention of it sends a tingle down the spine of all skiers and boarders, recreational and racing.
The ski area is huge and links with neighbouring Tignes, with Tignes, which has all-year glacier skiing.
Alongside its thrilling descents and mega expanses of off-piste (10,000 hectares, to be precise), there are plenty of places where beginners and children can find their ski legs. The ski schools are superb.
Val d'Isere itself is an attractive town, with a lively nightlife and excellent accommodation.
With extensive, world-class skiing and excellent facilities for all ages and abilities, it's hard to beat.
Orientation
The resort, which regularly hosts World Cup races, is remotely located in the Tarentaise Valley in France's Savoie department, fringing the Vanoise national park. A dramatic, hair-pinned road leads up from Bourg St Maurice.
It's only three miles from Italy's border but the valley is a dead-end in winter. Many lifts service the skiing area, which is linked with Tignes from Val as well as its satellite villages of La Daille and Le Fornet.
When to go
Val has a long season, from the beginning of December to the beginning of May – and almost all-year skiing on two glacier areas.
It is high and has a good snow record – you can hit the jackpot in early and mid-December weeks with great cover, quiet slopes and attractive prices.
Similarly, April weeks, especially if Easter has been early, often see good late snowfalls and relatively few skiers and boarders.
Getting there and away
Airports to use are Geneva (145 miles away, three-and-a-half-hour transfer), Lyon (150 miles but slightly quicker) or Chambery (90 miles and just two hours away). Geneva has the best service of scheduled flights. Buses run from airports and taxi services operate group or single transfers. Rail is an option from airport gateways.
Getting around
The lift system, covering Val and Tignes, is constantly being upgraded and added to and this, along with efficient lift-loading procedures, keeps queues under control. Waits can be encountered at peak ski school starting times. Lift stations are located all along the valley, from La Daille to Le Laisinant and Le Fornet. Accommodation is strung along the valley and lifts are linked by very efficient free shuttle buses. Night owls should be prepared to use taxis.
Other guides relevant to this destination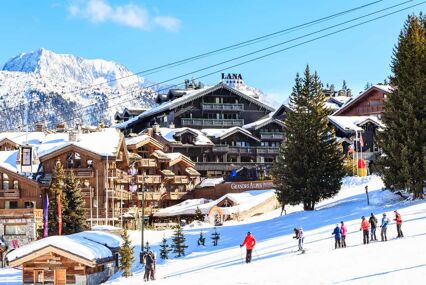 Extraordinary ski terrain, exclusive hotels, enticing restaurants – this is the high end of skiing.