Destination guide for Aswan
Aswan, Upper Egypt, Egypt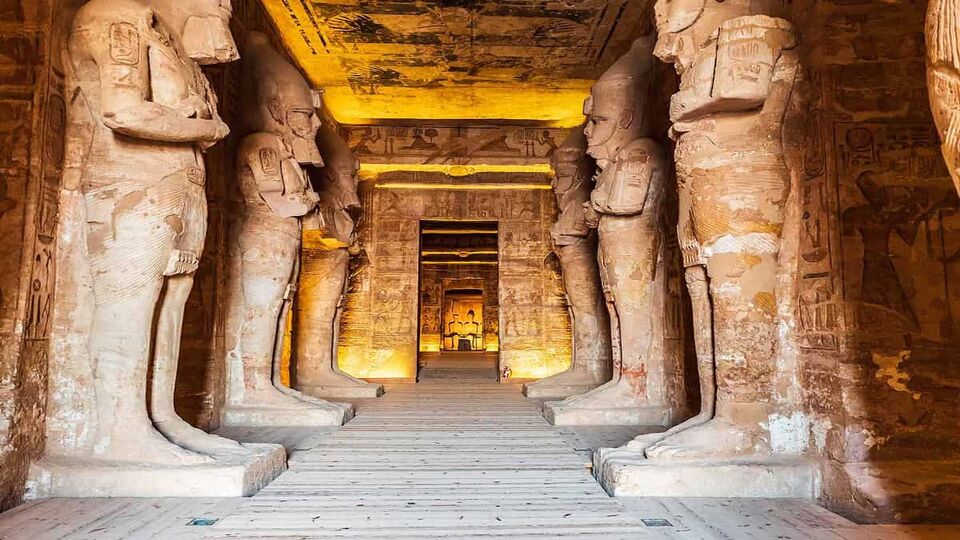 Last updated: 20 August, 2023
Egyptians talk about Aswan with a special reverence. In a country with an embarrassment of archaeological wonders, Aswan has a special beauty and an alchemy of light. This is where the light changes, the Nile valley disappears into sand, and where the people are more African than Arab or Mediterranean.
Aswan has escaped the worst of mass tourism – most visitors come to get on or off a cruise boat – and remains a laid-back land of beautiful landscapes.
Most come, of course, to see the magnificent Temple of Ramses II at Abu Simbel, one of the wonders of the ancient world.
When to go
Summer (June-August) can be blisteringly hot and the annual fasting month of Ramadan often brings Luxor to a standstill.
Winters can also be surprisingly cool, though the Christmas/New Year period is one of the busiest. April is traditionally the month of the hamaseen (sandstorms), which is best avoided.
The months from September to November and February to March are the most pleasant as the temperature drops and the light is rich.
Getting there and away
Aswan is a 1.5-hour flight from Cairo. You can also get there by train – either the regular service or the overnight Wagons Lit from Cairo (12.5 hours) and Luxor (3 hours). Alternatively, you can cruise from Luxor (usually 3–7 days).
Getting around
Aswan is a small city, easily explored on foot or by speedy tuk tuks. For sights outside of the city like the Philae Temple and Aswan High Dam, use local taxis, but be sure to pre-negotiate fares. Ferries run to the islands in the Nile, like Elephantine Island.
Reaching the renowned Abu Simbel from Aswan often involves an early morning journey. Options include a three-hour drive by taxi or a coach on a guided tour. Alternatively, splurge on a quick, awe-inspiring flight for an unforgettable aerial view of the ancient monuments.