Recommended place to stay: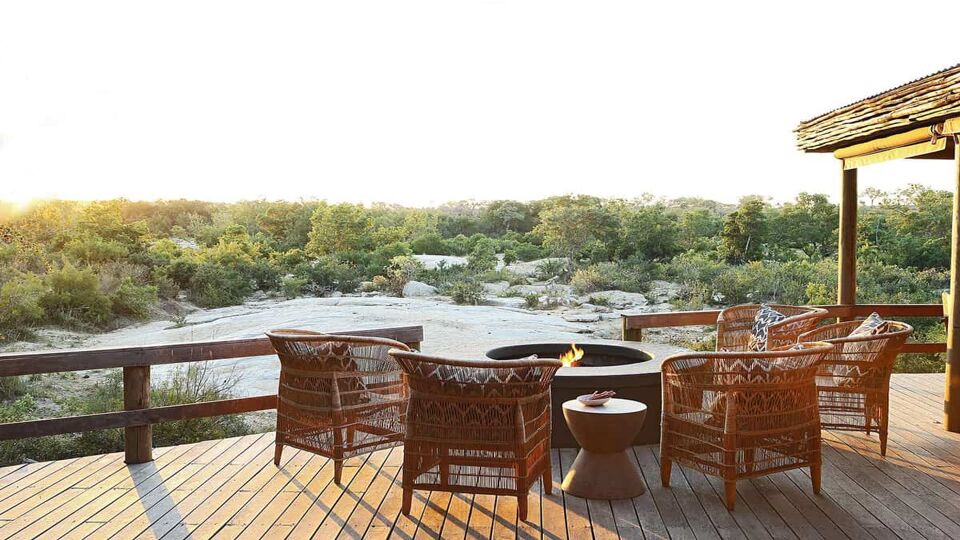 Last updated: 22 June, 2023
Londolozi has been a safari camp for eight decades, passed on through generations of the Varty family. Situated in 14,000 private hectares of the 56,000-hectare Sabi Sand Game Reserve, bordering the Kruger National Park, it's known for its Big Five sightings, especially leopard.
There are five top-notch but differing camps aligned on the banks of the Sand River, offering a range of options from the uber-luxurious (and expensive) Private Granite Suites to the more family-oriented Varty Camp and Founders Camp.
Interiors are among the chicest in Africa: all monochrome, with beautiful tribal pieces offsetting modern linen sofas and elegant, understated four-posters.
There's a strong spirit of conservation and community involvement, driven by passionate family owners, and food, service and style are all five star.
Game & game viewing
The 56,000-hectare Sabi Sand reserve, which borders the Kruger National Park, is among the best in South Africa, with all of the Big Five present.
The leopard population in this area is one of the healthiest in Africa, so sightings are almost guaranteed – colourful but rare wild dogs are also a possibility.
Taking the kids
Varty Camp and Founders Camp allow children over 4 years, and are traditionally very welcoming of families. The others – Pioneer Camp and Tree Camp – have a minimum age of 16.
Only children aged 6 years and up are permitted on game drives. The Londolozi Cubs Club, for kids aged 4-12, offers activities including bug catching, candle making, baking, spoor identification, fishing, African dancing and bird watching.
Local community & conservation
The Varty family has been at the heart of conservation and the local community for generations; their passion is contagious.
Guests come not just to learn about the bush, but to visit the local village, to learn about Shangaan customs, and understand how man and wildlife have to work together.
Staff are all local, and proceeds filter back into the local village for education, health and conservation projects.
Getting there
Sabi Sand is a 2.5-hour transfer from Kruger Mpumalanga International Airport, or a five-hour drive from Johannesburg.
Spa in the bush
Londolozi is also a stand-out for its famous 'bush spa', one of Africa's most progressive spas. The 'Healing House' is built on an ancient healing pathway, but also harnesses cutting-edge neuroscience technology. A marble-stone massage is a decadent way to cool down, or opt for a CBD treatment that finishes under the ebony tree, to stimulate all your senses.
The biophony treatment cannot be missed. This neuroscience technology uses specific sound frequencies from nature to bolster your nervous system and balance your body's natural electromagnetic field. It woos you into the deepest state of relaxation and guarantees your best night's sleep ever (even despite the occasional roar of lion).
Please note - we hope to one day have live prices for you, but for now, here are some useful links for you to compare prices...
Check pricing & availability on:
Room facilities
Tea & coffee making facilities
Destination guides including or relevant to this place to stay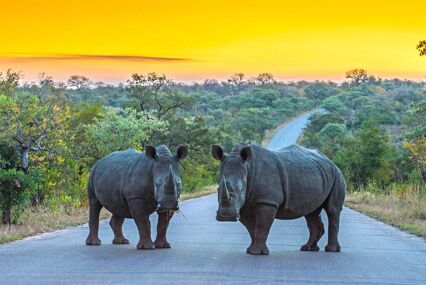 South Africa's famous game-filled national park: easy to access, great tourist facilities and Big Five almost guaranteed.
Round-ups that include this placetostay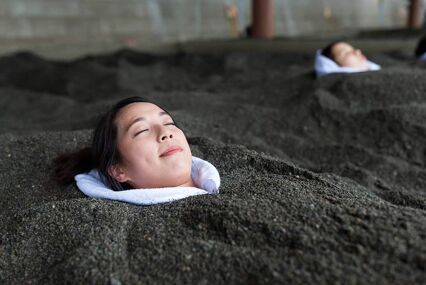 The UK's leading spa specialist Susan d'Arcy recommends unique, extraordinary and unusual spa 'experiences' – from night spas and colour healing, to ancient rituals and immersion in hot sand.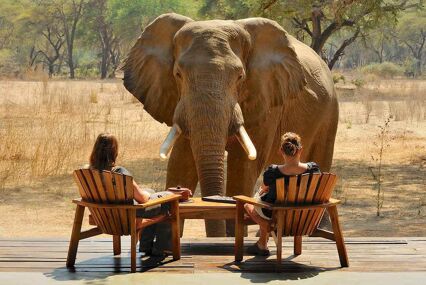 Renowned safari journalist and expert Lisa Grainger recommends her favourite African camps, from savannahs teeming with Big Five, to star-lit desert wildernesses.