Recommended place to stay:
Kicheche Mara Camp
Masai Mara National Park, Kenya
|
kicheche.com
|
Official star rating: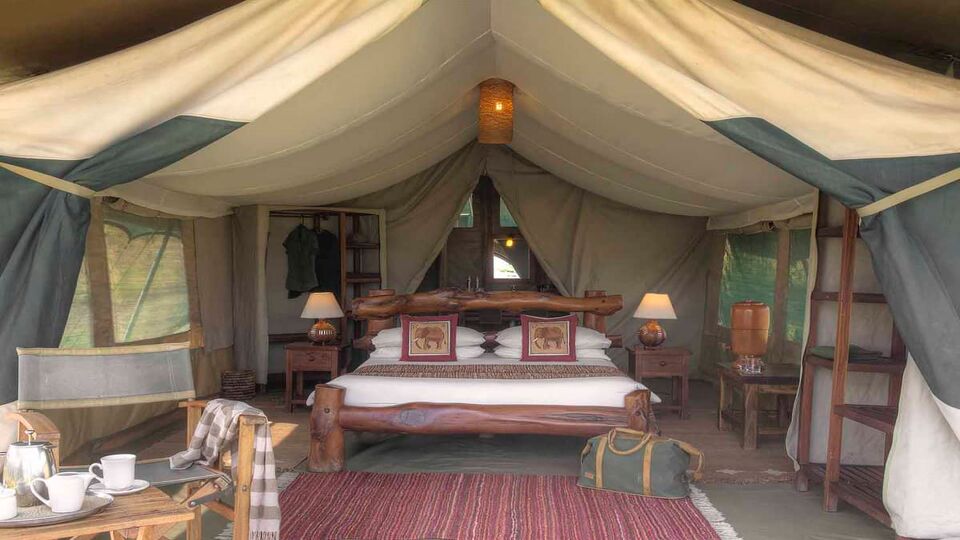 Last updated: 04 April, 2023
This private conservancy, bordering the Masai Mara National Park, with just 11 camps in 74,000 acres, offers Mara game viewing and the chance to experience the wildebeest migration – without the crowds. Game here is prolific – particularly during the wildebeest migration – and often passes right through this tented camp.
The camp's style is as impressive as the game viewing. Tents are enormous, with plenty of space from which to take in the views. Food is fresh, delicious and well-presented; on request they will pack picnics for breakfast, lunch or dinner in the bush.
It's an exceptional traditional tented safari experience, with good food and guiding, and some unique extras like fly camping, hot air balloon trips and local Masai village tours.
Game & game viewing
There is wildlife all around – so you might hear lions roar while you're sipping soup. The Big Five are here.
From July to October, millions of wildebeest, zebra and antelope move through the Mara in search of grass. Sometimes the migration passes right by the camp. Game drives leave at dawn and after afternoon tea, and guided bush walks on request (all included in the price). You will see other vehicles; there are 11 camps in this conservancy.
There are some special activities on offer: fly camping – with an armed ranger and Maasai guide in a remote area of the conservancy – offers the chance to really experience the bush (and if timed right, the migration) on your own.
Two balloon companies also offer flights over the concessions – and the camp organises breakfast in the bush straight after.
Guiding
Guiding is done by local Masai guides who are always willing and keen. They know the area, animals and plants well.
Local community & conservation
The conservancy is owned by the Maasai, and camp owners pay to put the camp there, so local communities benefit from your tourism with jobs, schools and health clinics.
The camp arranges trips to the local Masai village (at additional charge), accompanied by a villager and a guide, to witness village life: cattle herding, visiting the small school, and sometimes dancing.
Taking the kids
They welcome children. The Kicheche Kids Club awards the Kicheche Kids Club Certificate of Completion to those young members who participate in all our activities. All activities are under the supervision of a dedicated child-minder and are open to children between 6 and 14 years. Activities include:
Identification of animal footprints, bones, plants and leaves
Catch and release of butterflies and insects
Starting a fire without matches
Making of bows and arrows and spear launching (Mara only)
However, adults must be aware that the camp is not fenced and no additional facilities are available to occupy them outside of normal excursions and activities. No baby equipment is provided. Bookings with children under 7 are required to pay for the exclusive use of the vehicle on game drives.
Getting there
The camp is about 20 minutes' drive from the Mara North airstrip – with flights from Nairobi (one hour), Mombasa, Naivasha, Samburu or Nanyuki.
Please note - we hope to one day have live prices for you, but for now, here are some useful links for you to compare prices...
Check pricing & availability on:
Room facilities
Tea & coffee making facilities
Destination guides including or relevant to this place to stay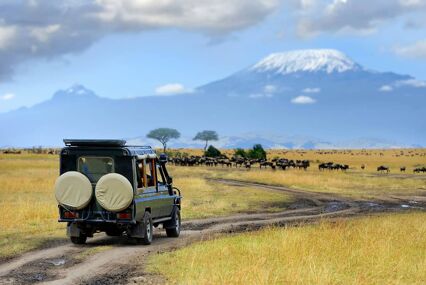 Kenya's finest reserve, packed with Big Five, and the staging point for the remarkable wildebeest migration.
Round-ups that include this placetostay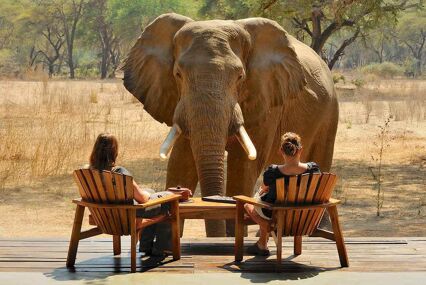 Renowned safari journalist and expert Lisa Grainger recommends her favourite African camps, from savannahs teeming with Big Five, to star-lit desert wildernesses.