Recommended place to stay: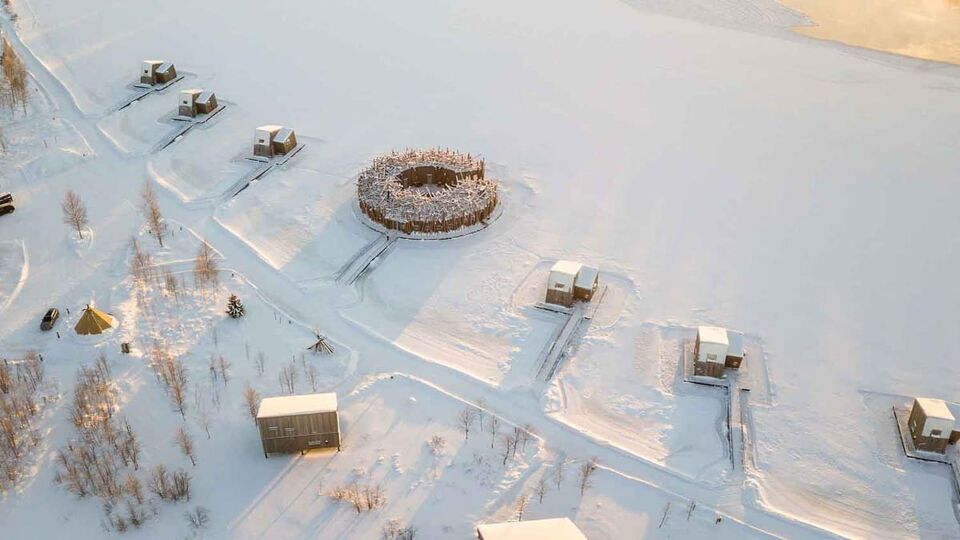 Last updated: 18 November, 2022
Wilderness really doesn't get wilder, remoter or more pristine than this daring resort in Swedish Lapland. Or gloriously glamorous. The ingenious design of its striking spa complex, clad in tree branches, means in summer, it floats on the Lule River, while in winter it is held captive, frozen in the mesmerising stillness of the ice.
Authenticity is central to the resort's ethos, so the indigenous Sámi culture is celebrated through unforgettable food (more reindeer anyone?) and cherry-cheeked activities such as dog-sledding, ice-fishing and moose whispering in ghostly birch forests.
The wellness taps into the Swedish concept of lagom, a life lived in balance and moderation. Mindfulness means listening intently to a reindeer herder sing Sami songs in a tent, or treatments that feature traditional herbs with aromatic scents.
The absence of light pollution ensures the aurora borealis viewing, from August to March, is nothing short of fantastic.
Don't miss
Spa-ing centres around the complimentary SaunaGus sessions, where your sauna host sprinkles essential oils in the steamy air and wafts a towel in front of each person to create subtle shifts in temperature and scent that produce a quiet euphoria.
At the spa's heart is a circular pool of ice-cold river water. A mindfulness instructor will teach you breathing techniques that allow you to stay for increasingly long periods in its freezing temperatures, interspersed between the hot sauna stints.
Please note - we hope to one day have live prices for you, but for now, here are some useful links for you to compare prices...
Check pricing & availability on:
Room facilities
Tea & coffee making facilities
Round-ups that include this placetostay