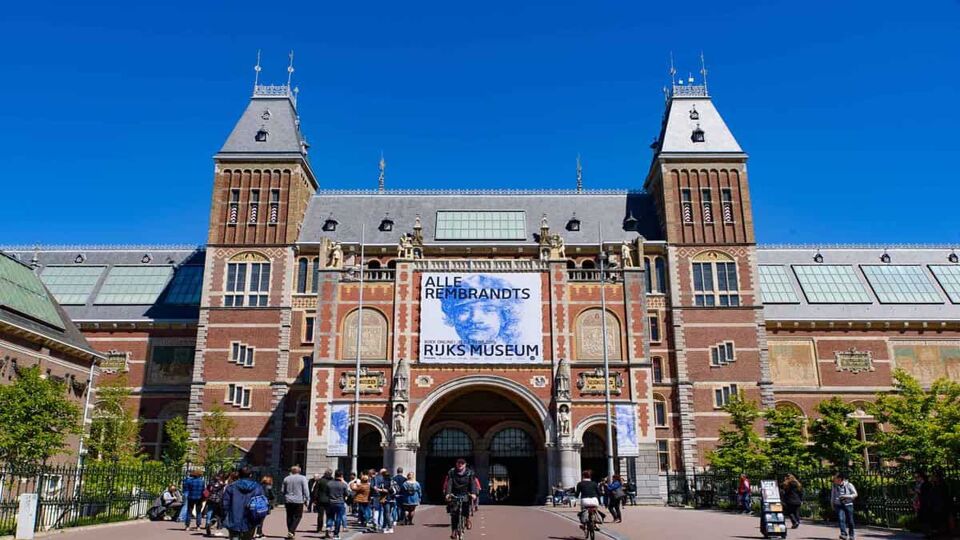 The Rijksmuseum, an Amsterdam must-see, is one of the world's great art galleries
Credit Shutterstock.com/Mo Wu
Last updated: 27 May, 2023
One of the world's great art collections, the Rijksmuseum is packed with Dutch Golden Age masterpieces, showcasing the finest works of Rembrandt, Hals and Vermeer alongside memorable dolls' houses and Delftware.
A total of 8,000 exhibits are displayed in 80 rooms – including an Asia Pavilion – tracing 800 years of Dutch art and culture.
The Rijksmuseum is also one of the world's oldest state museums. It first opened in 1800 before moving in 1885 to its current location in a grand neo-Renaissance building, designed by Pierre Cuypers.
Don't miss
The must-see masterpiece at the Rijksmuseum is Rembrandt's massive Night Watch. Other notable works to track down include Vermeer's immediately recognisable The Milkmaid and some stunning 19th-century portrait photographs by Willem Witsen.
While you're there
Take time out at the Grand Café in the museum atrium, which serves a huge selection of flavoured jenever, or Dutch gin.
The Night Watch (1642)
Amsterdam, North Holland, Netherlands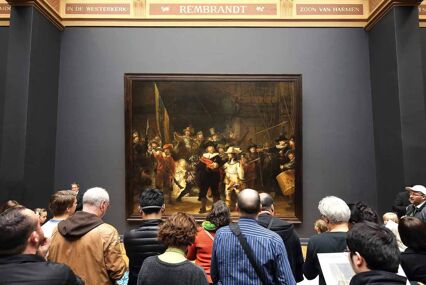 Price from: £16
Minimum age: Any
Age suitable: 18+
When: All year around
Getting there & doing it
The Rijksmuseum is close to the Van Gogh Museum, on the corner of Museumplein, and visitors often tackle the two museums in one day – though beware cultural overload. There is an audio tour in English, which definitely enhances the experience.
Buy tickets in advance via the website, to avoid the long queues. If you want to just turn up, the queues are normally shortest first thing in the morning and after 4pm. The Rijksmuseum Gardens, Rijks Shop and cafe are also open to visitors without a ticket.
On a sunny day, the lawns on Museumplein are a nice place for a post-museum picnic – there's a well-stocked supermarket on the southern side.
When to do it
The museum is open all year round, seven days a week (including all national holidays).
Who to go with: organised tours
5
Our selection of the best Viator tours of this attraction or activity
Destination guides including or relevant to this experience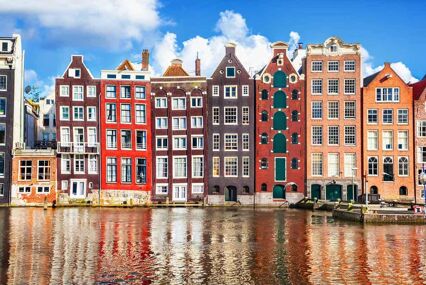 Picturesque Golden Age canals, premier league art, cosy cafés, and liberal urban living combine to make Amsterdam one of Europe's most vibrant capitals.
Round-ups that include this experience