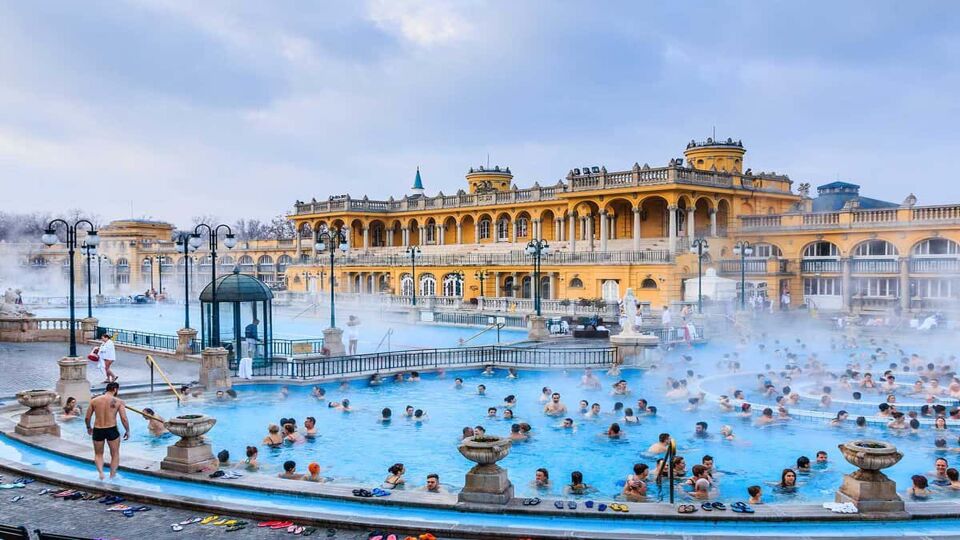 Last updated: 26 June, 2023
Budapest's bathing culture is a legacy of the 16th-century Turkish occupation, and the wealth of hot springs bubbling up from under the city. A visit here vividly demonstrates how important thermal baths are in Hungarian culture and recreation.
For the quintessential Budapest bath experience, head to the most splendid spa in the city (and the biggest spa in Europe) – the century-old Szechenyi Baths.
This sprawling spa complex contains a host of baths and pools, from steam baths and artesian water baths inside, to swimming pools outside. During summer, the outside area doubles as a beach, attracting everyone from bathing beauties to old men playing chess.
Price from: £14
Minimum age: 14
Age suitable: 14+
When: All year around
Getting there & doing it
Entrance is on a day-by-day basis and massages or spa treatments can be booked on arrival. Pack a towel as well as a swimsuit, as towel hire is extra. If it is an impulse visit, you can hire both towel and trunks at the ticket office. See the Spa Budapest website for a list of other spa venues.
When to do it
The baths are open all year round, seven days a week.