Last updated: 22 July, 2023
The southernmost base of Hitler's 'Atlantic Wall', built for U-boats to attack the Allies' fleets, these enormous submarine pens (bassins des lumieres) in Bordeaux's old port were built by prisoners of war – in 5m thick reinforced concrete walls.
Next to impossible to demolish, four of the 11 pens have found a new use in 2018 as an edgy, all-immersive sound and light show, claiming to be the biggest digital displays in the world.
The shows, all family-friendly, are based on art and science themes and change annually. Check out the Bassins des Lumieres website for current listings.
While you're there
Walk from the Bassins towards the Garonne, and you'll see, hovering over the water, a flying saucer! It's the work of Suzanne Treister, made from the metal of two sunken battleships.
Price from: £15
Minimum age: Any
Age suitable: 4+
When: All year around
Getting there & doing it
From Bordeaux city centre, take Tram C north to the Ravezies stop, then transfer to Bus 9, or make a longer walk over from the Cité de Vin at the end of Tram C. In summer there is a direct shuttle from the Bordeaux tourist office on Cours du 30 Juillet.
Numbers are limited; book tickets online via their website before making the trip. Children under 6 are free. Because of the setting, it's not recommended, for children under two.
When to do it
It's open all year round, seven days a week, with extended hours on weekends.
The shows generally switch over in the late afternoon; often there are evening shows as well.
Destination guides including or relevant to this experience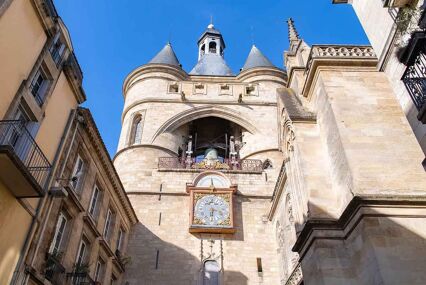 A vintage wine and culture destination with delicious tastings, grand architecture, gourmet restaurants and a glorious coastline.