Saint-Emilion
Bordeaux, Nouvelle-Aquitaine, France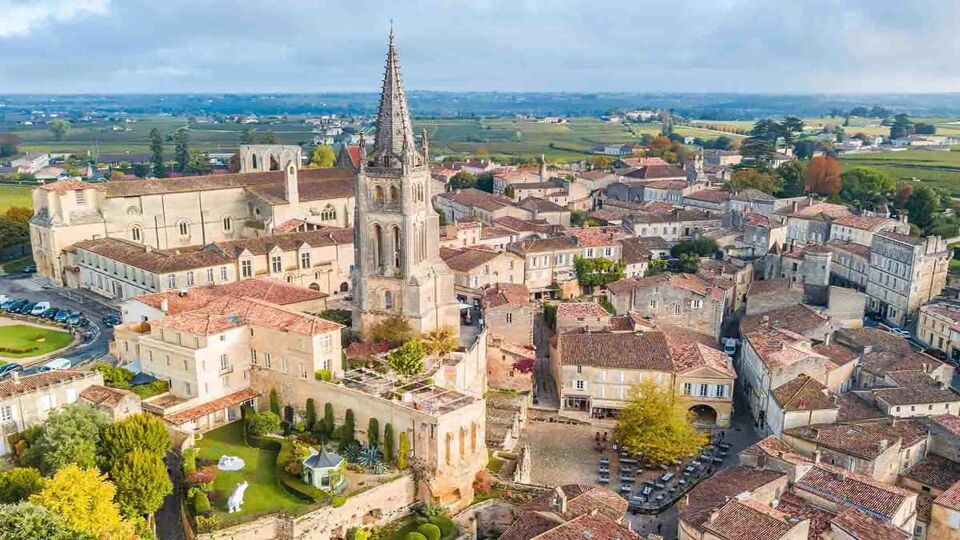 Last updated: 26 June, 2023
This beautiful hill town produces some of France's finest red wines, in rolling hills so well-tended over the centuries – a region deliminated by Edward I in 1289 and unchanged to this day.
In 1999 UNESCO designated it a World Heritage Site as 'an outstanding example of a historic vineyard landscape that has survived intact and in activity until the present day.'
Besides Saint-Emilion's pale stone beauty, its vines and its wines, there's plenty to see: historic churches and cloisters, town walls and towers, and lovely squares – not to mention a fine array of boutiques, wine bars and restaurants.
Some of its star attractions are underground – from wine cellars to a unique 12th-century church.
Don't miss
Don't miss the strange, mysterious 12th-century Monolithic Church in the heart of town – it's Europe's largest subterranean church. The tour includes the 8th-century hermitage and stone chair of St Emilion.
While you're there
The 14th-century Cordeliers Cloisters is now a wine bar and shop, built over 3km of tunnels filled with sparkling Cremant de Bordeaux. Book a tour by foot or electric tuk-tuk.
L'Envers du Decor by the tourist office is one of Saint-Emilion's oldest wine bar/bistros and is still going strong. Don't miss their famous dessert: souffle au Grand Marnier.
Price: Free
Minimum age: 18
Age suitable: 18+
When: All year around
Getting there & doing it
From Bordeaux, take a train to Libourne; buses from the station go to Saint-Emilion. In summer, bus 302 provides direct service from Bordeaux.
Saint-Emilion's much-less-busy train station is 2km from town, which means a long walk or taxi.
The centre is pedestrian only: if you are driving, park at the bottom of town or off Avenue de Verdun.
If time is short, take a day or half-day tour from Bordeaux; some offer bike or e-bike tasting tours in the vineyards.
To visit the underground church, it's essential to book a guided tour with the tourist office. They also have an up-to-date list of the chateaux open for visits.
When to do it
To see Saint-Emilion at its finest, spend the night after all the day trippers depart.
Try to go between April and October when the vines are in leaf and everything is open. The autumn colour can be ravishing, with romantic mists rising in the hills.
Note that the tourist office is closed Monday and Tuesday out of season.
Destination guides including or relevant to this experience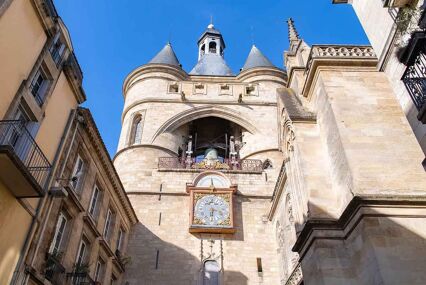 A vintage wine and culture destination with delicious tastings, grand architecture, gourmet restaurants and a glorious coastline.