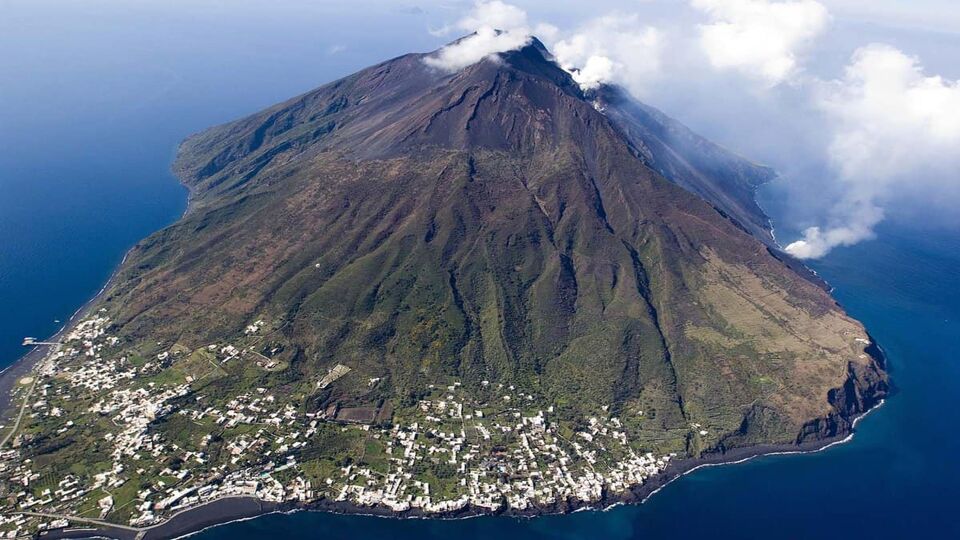 Last updated: 30 July, 2023
Frequent explosions, long lava flows and multiple vantage points make Europe's largest and most active volcano a favourite with visitors.
Mount Etna (3,340m) is the biggest volcano in Europe and one of the most active volcanoes in the world, with almost constant activity from its four summit craters and hundreds of vents along its flanks. Etna's visible from half of Sicily.
The volcano is over two miles high, and the upper levels are barren but fascinating, strewn with craters, fissures and volcanic caves. Visiting the summit is a humbling insight into the untamed power of nature.
A funicular takes you halfway up, with hiking trails to the summit for incredible views across the Ionean Sea – and if you're lucky enough to catch it erupting, an unforgettable insight in the raw power of nature.
Price from: £50
Minimum age: Any
Age suitable: 13+
When: All year around
Duration: 5-6 hours
Getting there & doing it
Many people visit on tours, but it's easy to do it independently: catch the daily bus from Catania, or drive, to the Rifugio Sapienza on the southern slopes of the mountain. From there, take the cable car and finally a 4WD (or 3+ hour hike) to the summit. Tickets for the cable car, 4WD and guide can be bought at the Rifugio Sapienza visitor entrance.
To get close to the craters, you'll need an official guide. Gruppo Guide Alpine Etna Sud are the official Mount Etna guides cooperative, they offer a range of tours, including both hikes to the crater and Jeep trips. They also explore the caves on the mountain slopes.
However, you go, remember it's 11,000 feet up; it can be quite chilly on top even in summer, so take at least a sweater. Also wear clothes that cover you – there will be a lot of dust blowing around.
When to do it
The crater area is accessible April-October during daylight hours. It is off-limits November-March, and also during volcanic 'events'; check ahead with the tourist offices.
The cable car runs all year round, but times vary by season.
Conditions on the mountain can be unpredictable; even on sunny days Etna might be wreathed in cloud, spoiling the view. During periods of volcanic activity, the crater zone is closed.