Chartrons Quay Food Market
Bordeaux, Nouvelle-Aquitaine, France
Last updated: 28 May, 2023
The Chartrons – Bordeaux's picturesque 18th-century wine merchants' quarter – hugs the River Garonne, where sailing ships once docked to load their barrels and bottles. Today, the Quai des Chartrons is a riverside promenade that hosts the Marche des Quais, a lively, extremely popular market, every Sunday morning.
Some 70 stalls sell high-quality, fresh produce to take home for Sunday lunch – or simply tuck into the city's famous seafood (oysters, mussels, grilled prawns) at outdoor tables. This being Bordeaux, naturally, there is plenty of fine wine on sale to accompany your feast.
Price: Free
Minimum age: Any
Age suitable: 18+
When: All year around
When to do it
The market runs every Sunday, all year round, from 7am until 1pm, but the food and wine stands stay open until 3pm, making it a great place for lunch. It's liveliest from 11 am onwards.
Destination guides including or relevant to this experience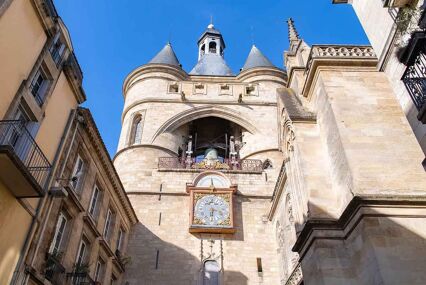 A vintage wine and culture destination with delicious tastings, grand architecture, gourmet restaurants and a glorious coastline.